Domains Courtault & Michelet possesse 27 hectares of vineyard

A widely-dispersed vineyard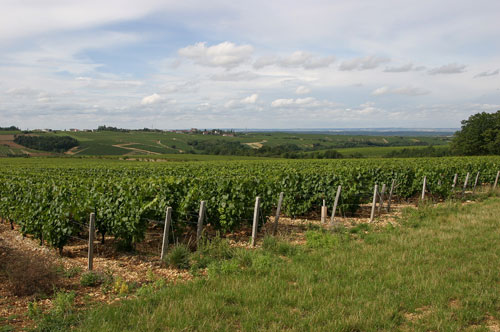 Our vineyards are dispersed over 6 different parishes in the Chablis area + Epineuil (20 km far East from Chablis)
The majority of plots are located in the parishes of Lignorelles and Beines. A few plots are sited in the parishes of Maligny, Chablis, Fyé and Villy.
The furthest-removed plots are 13 km from the Domain (except the plot of Bourgogne Epineuil which is 29 km far).
A special vineyard
The estate's vines are planted in accordance with the tradition of the Lignorelles area, in other words, every 5 rows, sufficient space is left for a tractor to pass.
Planting density is on average around 6000 to 7000 vines per hectare, which is a bit more than the mean for the Chablis wine-growing region (5500 vines /ha)
This vineyard is sited on relatively hilly ground. Some plots have required considerable work on them before planting, with gradients of up to 1 in 2.5 (40%) possible. The oldest plots have 45 year-old vines, except of the Domain Michelet's old vines of Chablis which is 60 year-old.
The parcel of Pinot Noir in Epineuil, a climat called "Côte de Grisey" is a higher vine density : 10 000 vine per hectare. A nice steep slope facing South / South-East, sheltered from cold winds.
Towards sustainable wine-growing
The vineyard is carefully managed with respect for the environment in mind.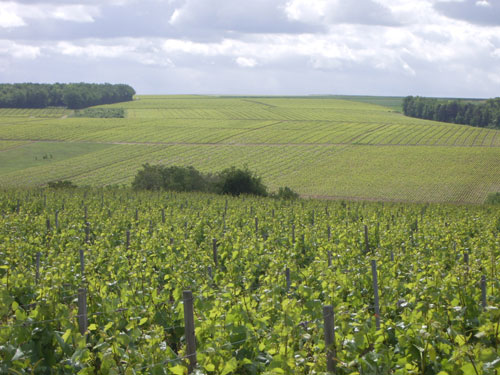 Vine cultivation is based on both the observation of the vineyard and of meteorological data. We pay particular attention to the advice given by experts from the Chamber of Agriculture in order to ensure the correct application of fertilizer and anti-vine parasite products.
We favour ploughing and cover planting of headland and the tractor paths.
Our vineyards is in the DEPHY program since 2012, which aims to reduce the quantity of products of 50% in average on 5 years.
As it is always possible to improve on cultivation techniques, we provide the Chamber of Agriculture plots on which different techniques may be tested or observations carried out (the trapping of grape berry moths or vine moths, for example).